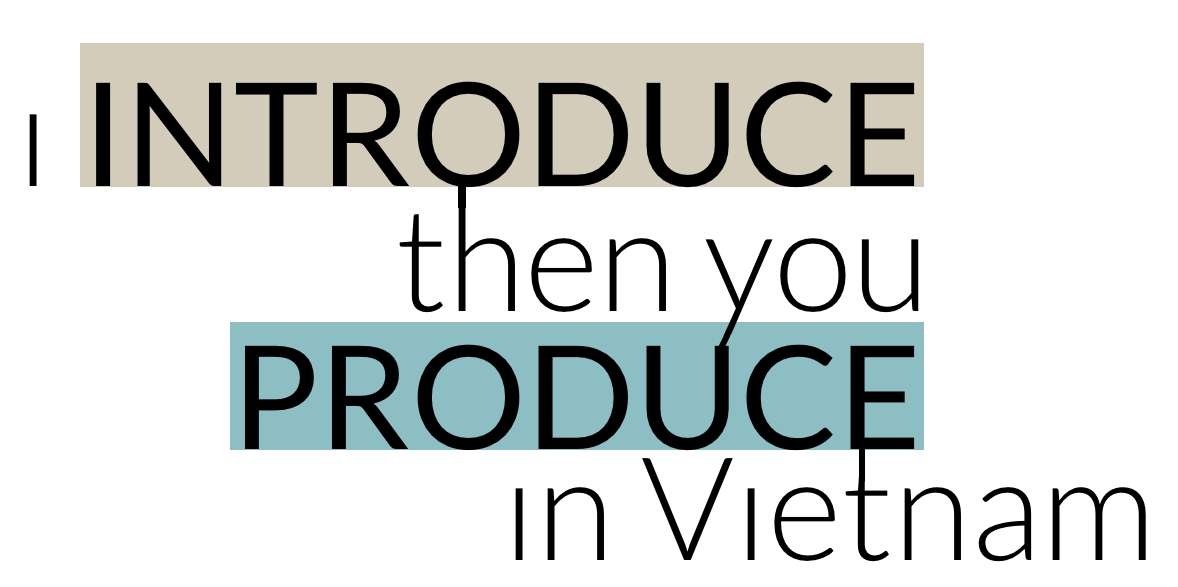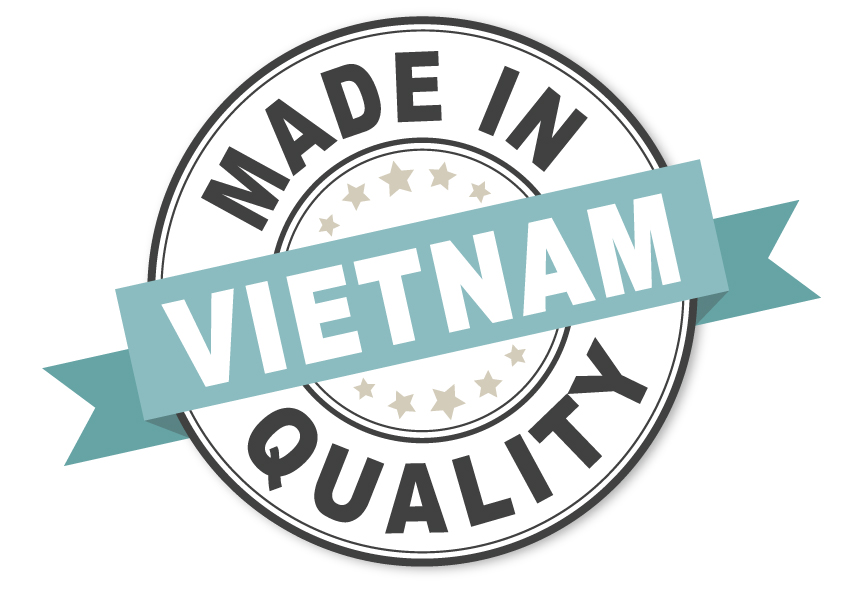 Meet Paul, the owner of Un-Available, a graphic t shirt factory in Vietnam. I interviewed Paul in this video. His factory makes streetwear mens fashion. His services are FOB garment manufacturing. His team is responsible for sourcing fabric, trims, accessories and they sew it all together. They do everything except for shipping. I can introduce you to him and many other experience factory owners. Or you can
contact Paul directly via LinkedIn
. He is one of the best graphic t shirt factory in Vietnam.
My name is Chris. I have been working in the Vietnam Apparel Industry since 2008. My expertise is
advising fashion start-ups
and introducing factories. I built this webpage to promote Paul and Vietnam. Read more about Paul and his graphic t shirt factory in Vietnam.
Chris Walker
Ho Chi Minh City, Vietnam
VSource Co., Ltd.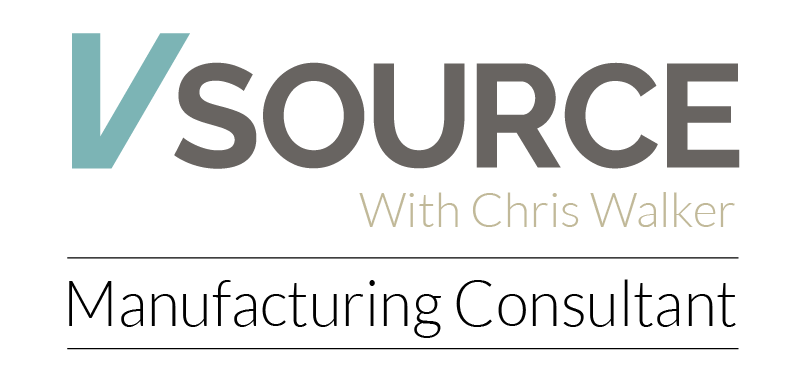 Un Available offers full service apparel manufacturing.
They source fabric, trims and accessories for you. They manage quality control from fabric checking to packing list sign offs. You pay one price and they take 100% responsibility to deliver according to tech packs and approved production samples.
Paul prides himself on providing five start customer service. Contact Paul, the owner,
via LinkedIn
. You will like his graphic t shirt factory in Vietnam.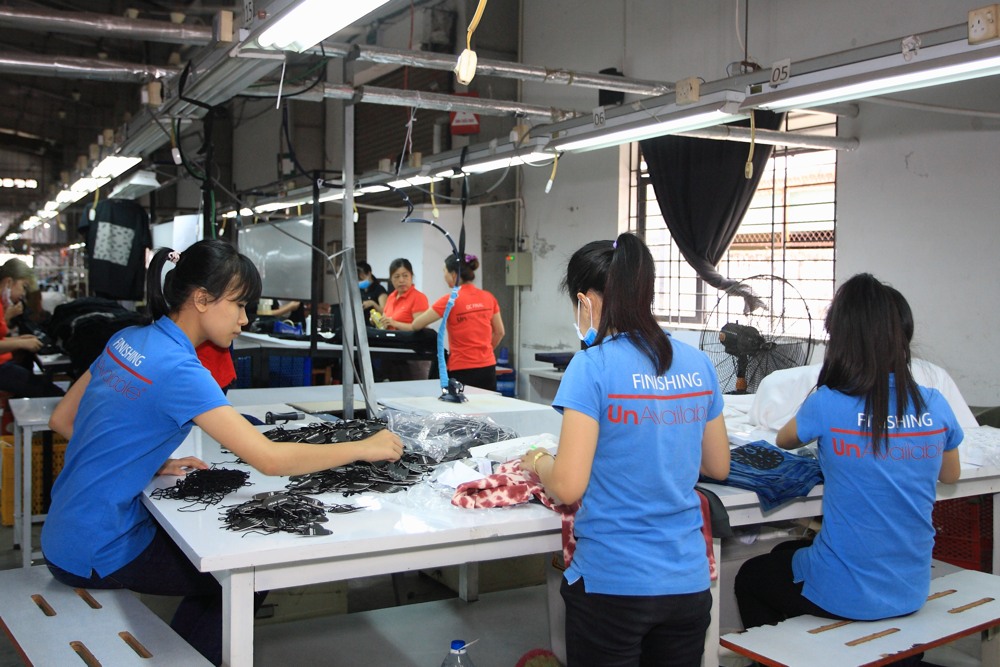 How about you?
What are you looking for a graphic t shirt factory in Vietnam?
Are you in the graphic t shirt business?
Do you want to work directly with a printing factory or through an agent? I work both ways. I can just introduce you or be your agent.
Contact me for more information.
Read -> Learn -> Then contact the factory.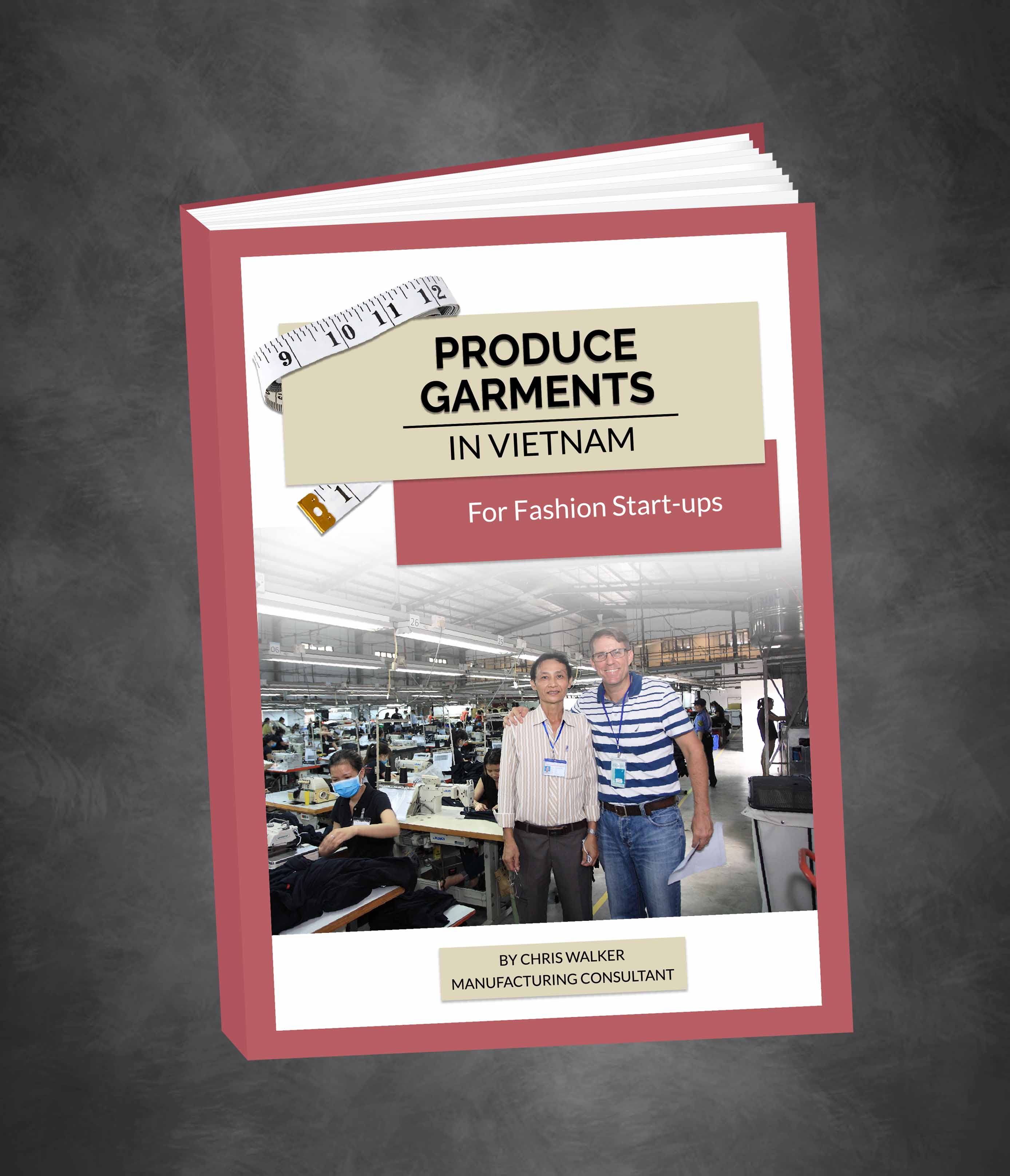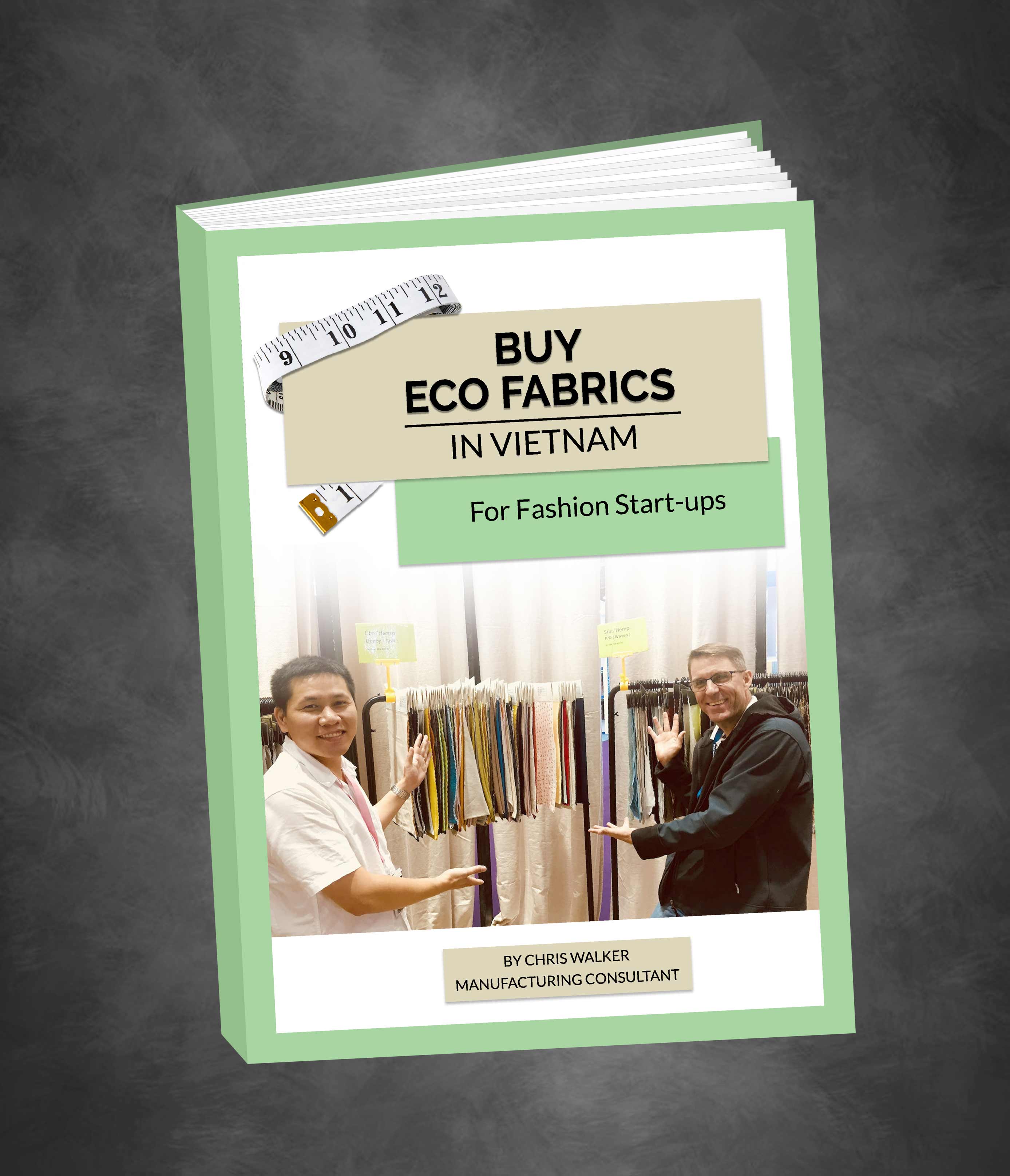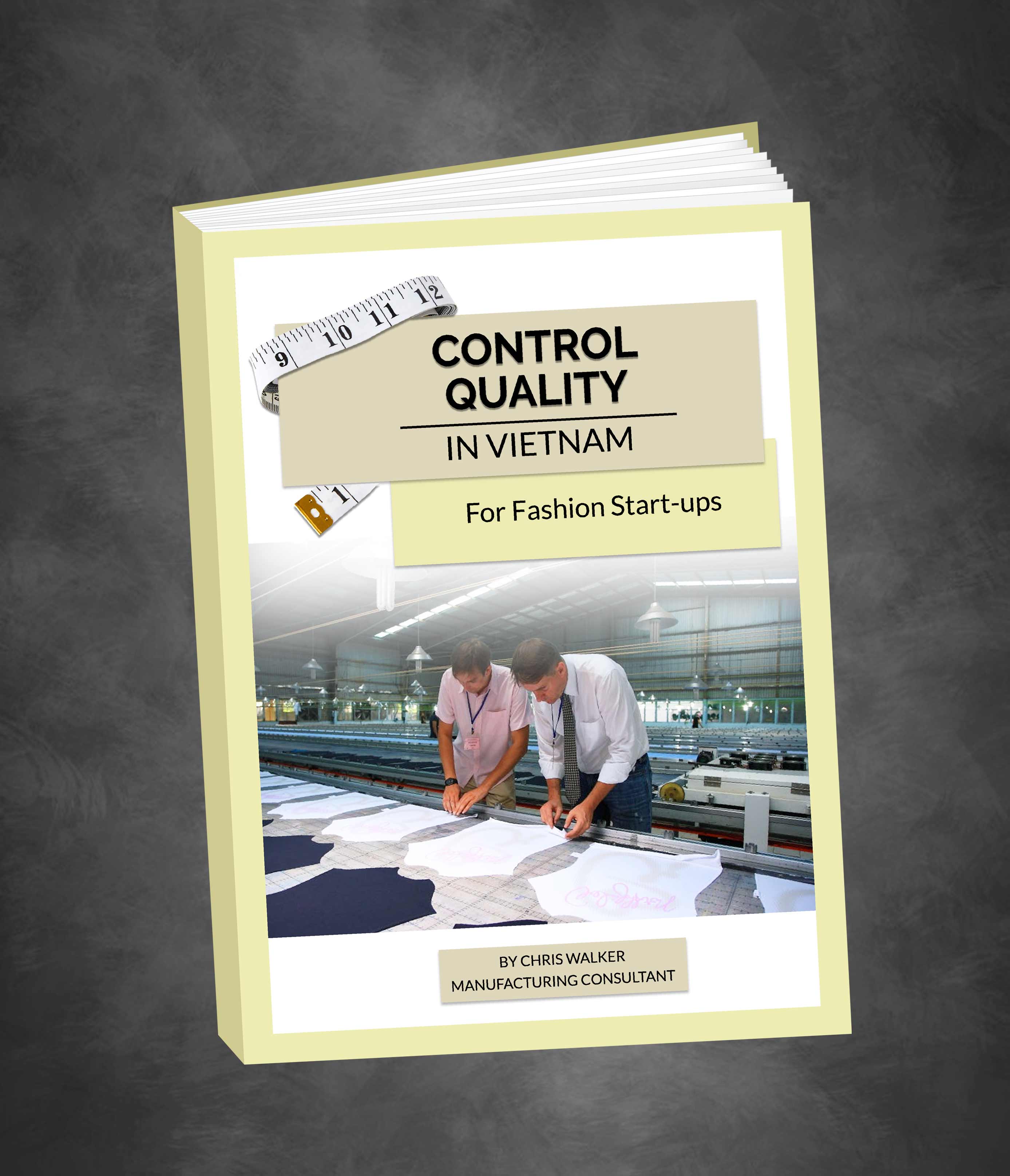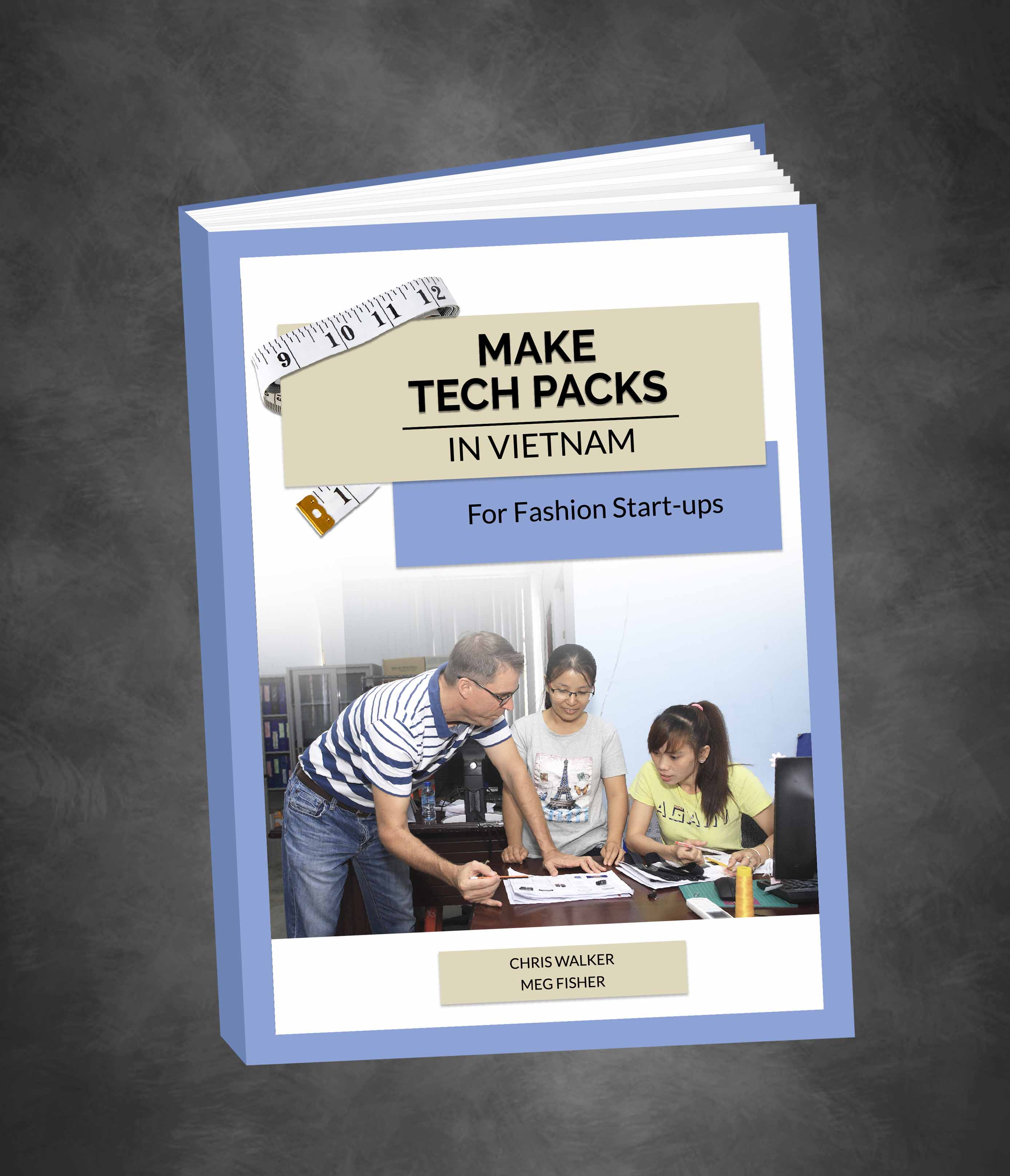 I wrote these books during my first few years
(@ 2008) working in the Vietnam garment industry. I write about basic knowledge and insider tips that I learned - to share with you.
If you are just starting out and need a jump start then I recommend you read my books before contacting factories.
For example, it is critical to know basic things like what is the difference between woven and knit fabric; what is different about viscose, rayon, tencel, modal and hemp; and what is the Acceptable Quality Level system?
Graphic T Shirt Factory in Vietnam
Un Available's Services
.
Their sewers are trained to work with a wide variety of needles and a diverse range of garment types. Woven garments require large needle sizes that can penetrate heavy fabrics and knit garments require small needle sizes that penetrates and seams light jersey fabrics. Thanks to the variety of machines they have and the staff being multi-skilled they are able to make corduroy jackets, sweatshirts, denim pants, t-shirts, board shorts, hoodies and windbreakers. Paul's organization is a very versatile graphic t shirt factory in Vietnam.
It is hard to find one factory that can produce your whole collection. Un Available has 61 spare sewing machines that they store and maintain. This allows them to produce both knit and woven items needs so you don't have to work with multiple factories. Un Available has enough floor space to quickly re-arrange their lines with the right sewing machines to sew a wide variety of garment styles. They manage this surplus of machines so you can consolidate your development, production, quality control, ironing and packing in one factory. I recommend Paul's graphic t shirt factory in Vietnam.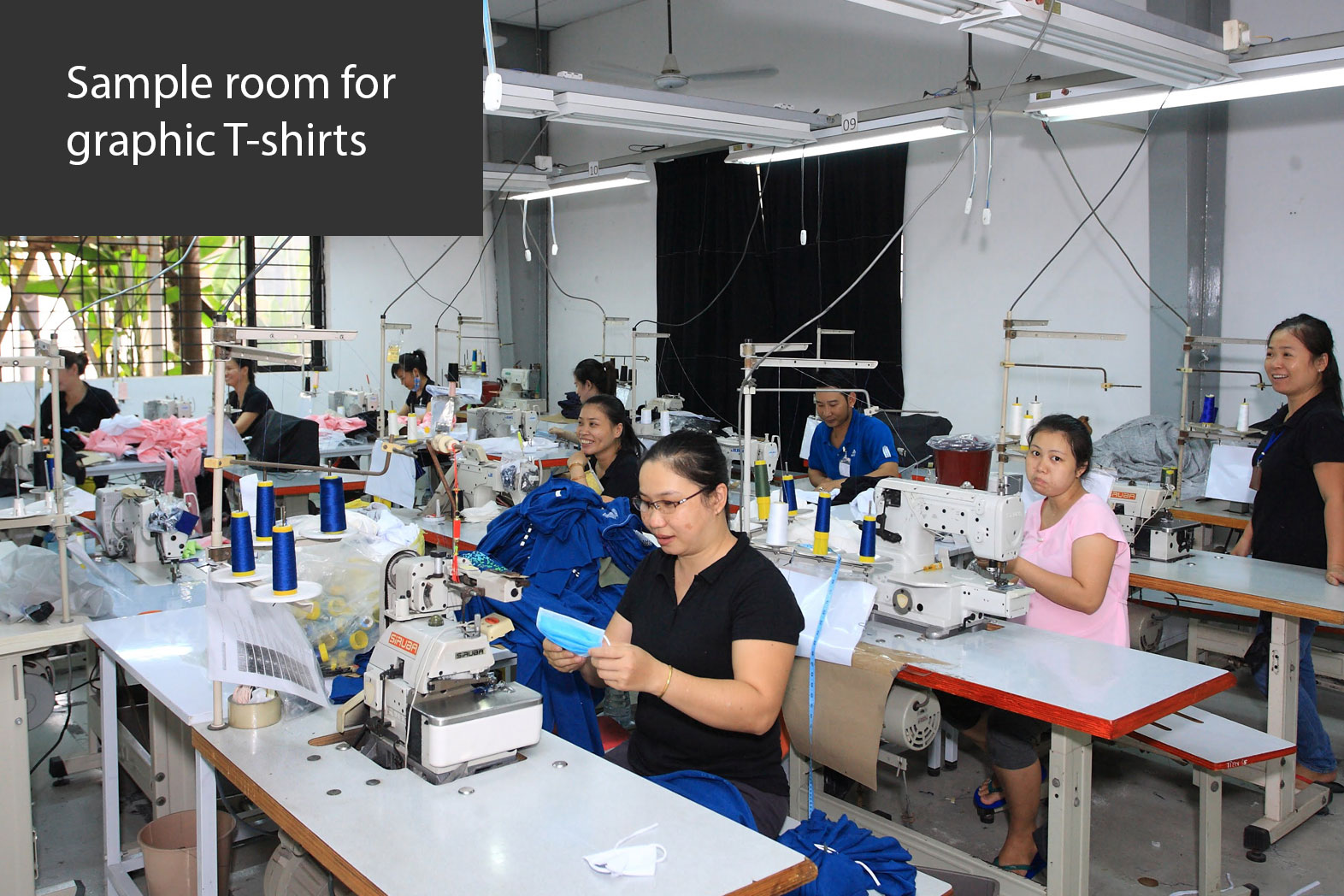 Need help contacting a graphic t shirt factory in Vietnam
• Consulting
• Factory introductions
• Factory visits
• Costing (getting a price quote)
• Design and merchandising
• Quality control
• Factory audits/assessment
• Hosting (renting a desk in our office)
• Staff recruiting
• eBooks about overseas manufacturers
Sweat shirt made by Un Available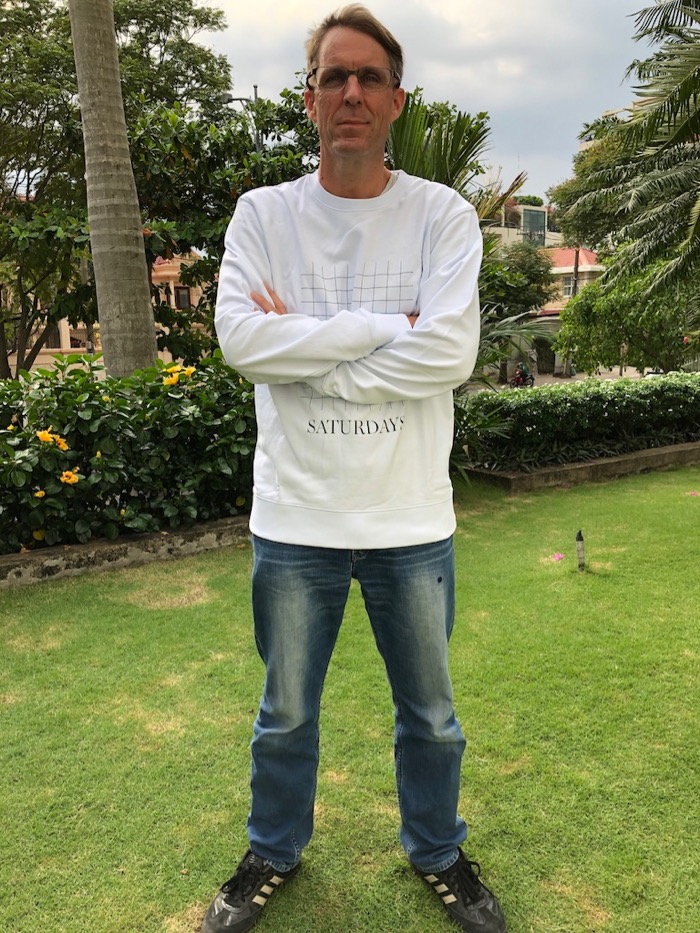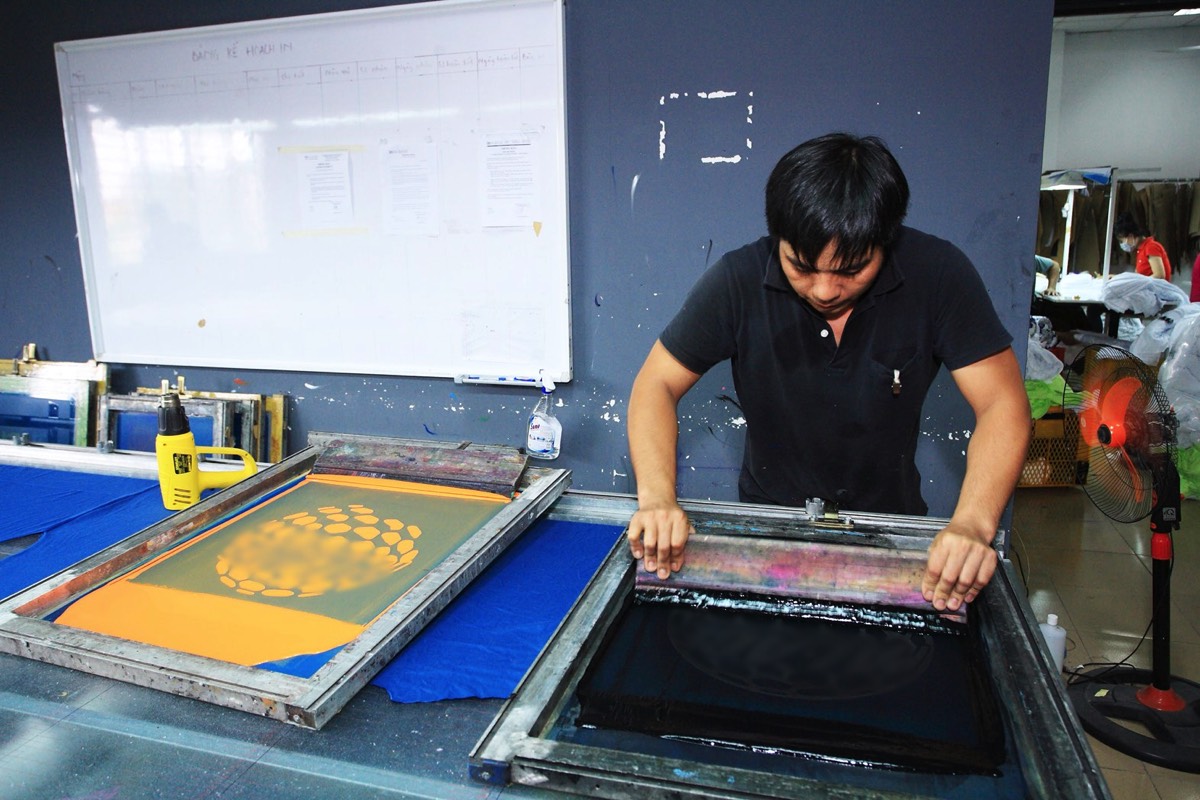 Suede Screen Printing in Vietnam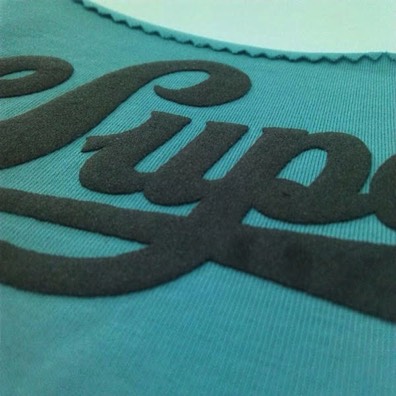 Suede screen printing in Vietnam will create a three dimension (3D) look for your design with leather feeling. Here is another example of a
suede screen printing
techique.
Suede ink is made of suede additive and plastisol ink. You can mix the additive with red, blue, green to make whatever color you want. Generally, you must mix 20-50% of the suede additive with your ink. If you add too much the print will flake and lack durability. You should start with 15% suede additive and test it through the dryer before adding 5% more. Repeat until you get the effect that you're looking for. Paul's graphic t shirt factory in Vietnam can do suede printing easily.
Please give me details about your background and manufacturing objectives.

1. Which styles do you want to manufacture first?
2. Do you have tech packs?
3. Do you have any special factory requirements?
4. Have you produced before? If yes, then in what country?
5. What quantity per style per color do you order?
6. Does your company have a website?
7. Do you want to work with an agent or directly with the factory?
8. Do you plan to visit Vietnam?
Learn More on My Youtube Channel
Consulting
Factory Introductions
Design and Development
A - Z Sublimation Garment Production
Consulting


I listen to your needs and suggest solutions. I explain production issues related to Vietnam like meeting minimum order quantities, getting samples made, negotiating price and arranging shipments. I can provide guidance to improve quality, increase productivity and meet social and environmental compliance for the factories you work with. I can also give business and legal advice for setting up a factory or office in Vietnam.
Factory introductions by email


1. I note your product details
2. I note your factory requirements
3. I confirm three factories that meet your needs
4. I introduce you directly to the factories
5. I stand by to help you in case there are any communication problems
Factory visits


I can take you there. I arrange meeting times, transportation and accommodation. I choose the quickest routes to visit 3-4 factories in a day. When we arrive, you will work directly with the factories. I speak Vietnamese and will help with translation if needed.
Get a price quote


If you don't want to travel to Vietnam then I will work with the factory on your behalf to get an initial price quote. You will be CC'd in all correspondence so the costing process will be transparent. Once the initial costing is done, you can work directly with the factory or I can continue to help if needed.
Quality control


I provide quality control services that include pre-production meetings, inline inspections and final inspections.
Design and merchandising support


I can assist you with sourcing raw materials and accessories. My team can assist with design improvements. We can manage sampling and shipping to get samples to you for approval as quick as possible.
Factory assessments


I can perform social and environmental compliance audits. I provide you with a written comprehensive report with pictures and suggest a corrective action plan.
Staff recruiting


I can find qualified staff to work for you in Vietnam. I create a one month advertisement on vietnamworks.com. I choose the top 3 candidates and interview them. I share my evaluation with you and arrange interviews for you to make the final selection.
Hosting


I have a dedicated hosting area where your staff can work. I provide internet, air conditioning, shared meeting room, shared kitchen, security, and parking.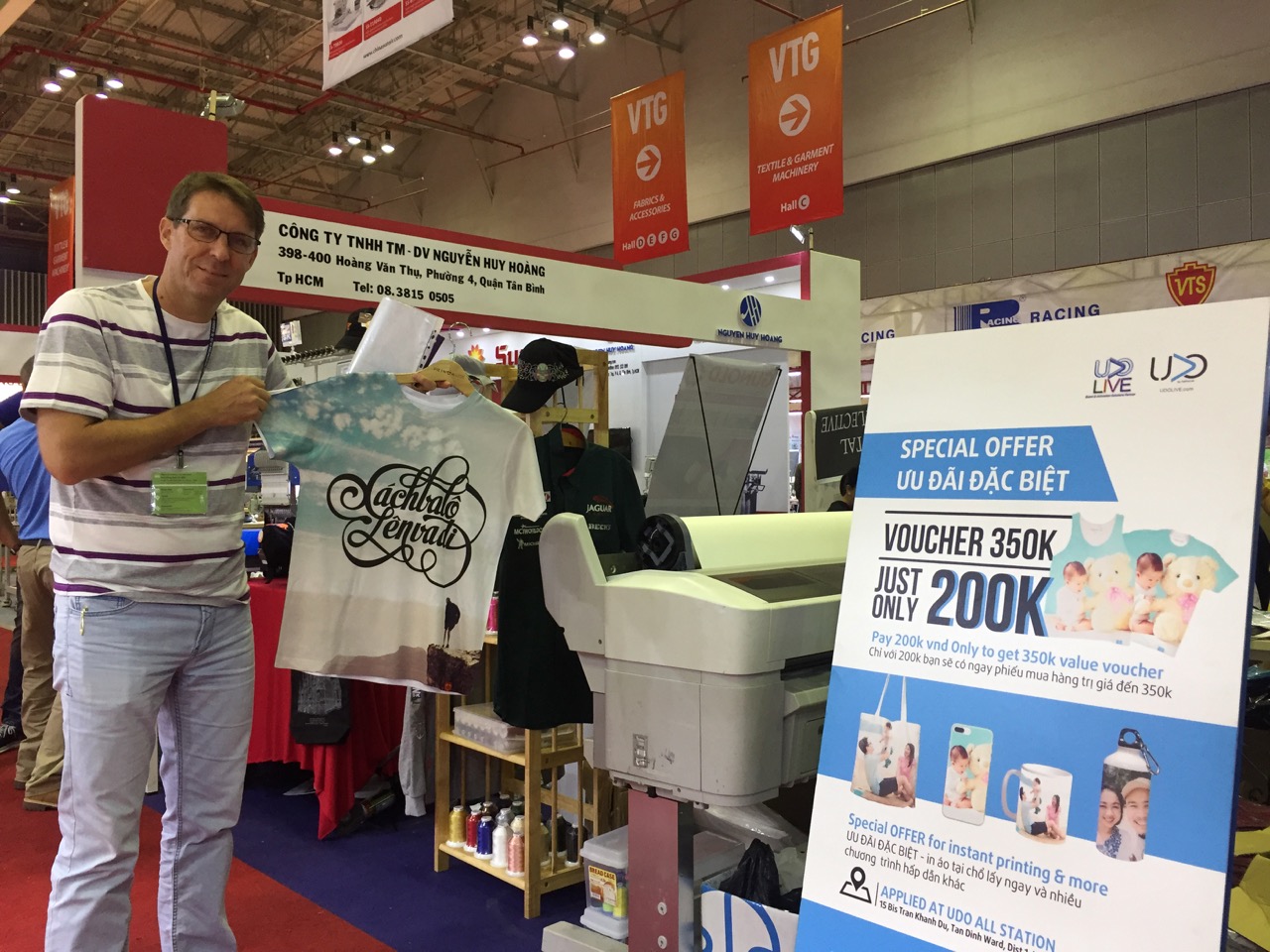 Suede screen printing has the same process with puff screen printing. Print suede ink on your garment and then dry it. But be careful if you want to get the best result. You should use 90 to 150 mesh count screen to print. To get a strong three-dimension effect, you can print a clear base on your garment first and then dry it and print suede ink on it.

Suede printing's durability is high. However, you should not wash sued printed garments in strong solvent and detergent. But it can withstand all wash tests. Suede screen printing in Vietnam works well with 100 cotton spandex fabrics, khakis fabrics and denim fabrics. We can use 100% polyester fabrics but limited. Drying temperature is from 150 to 160 degree Celsius. It cannot be ironed directly.

Famous fashion brands use this effect to make fabrics look and feel like pieces of leather. The result is that your garment will become more unique, beautiful and highly fashionable. Sued screen printing in Vietnam is an option if you produce your garments here.
Imitation Screen Printing in Vietnam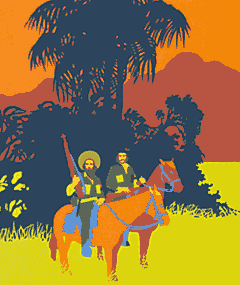 Imitation Sued Screen Printing in Vietnam is similar to 3D screen printing in Vietnam. Instead of smooth surfaces, the ink produces leather feels similar to that of real cow hides. Many designers use this effect of Imitation Sued Screen Printing in Vietnam to make products look like being sewn with pieces of leather. Main characteristics of Imitation Sued Screen Printing in Vietnam are reliable, could be adversely impacted by strong solvents and other harsh cleaners.
Types of Printed fabric which produces the best results on Imitation Screen Printing (Sued) in Vietnam are 100% Cotton, 100% Polyester ((limited colors since this fabric is more susceptible to color bleeding under high temperatures), Denim, Khakis.
Imitation Sued Screen Printing in Vietnam requires a drying temperature from 150ºC to 160ºC. Imitation Sued Screen Printing in Vietnam especially is able to withstand all the wash tests. Imitation Screen Printing (Sued) in Vietnam can last up to the heat of 140ºC, cannot be ironed directly on the printed image.
This is a video that will show you how to do
suede screen printing
at home.
Luminescent Screen Printing in Vietnam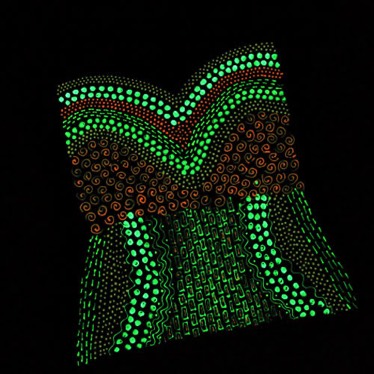 Luminescent screen printing can easily be done by many Vietnamese screen printing companies. It is widely used for young generation clothing in Vietnam.
Luminescent screen printing uses a special ink that normally glows green or red in the dark. It is considered to be the greatest achievement of the modern self-glowing technologies. Using luminescent printing on the fabrics does not lead to allergic reactions and is absolutely harmless to customers. There are two types of images we can put on your fabrics: geometric images and detailed images. Luminescent t-shirts can be made to glow either one or several luminescent colors at one time. Want to learn more about
luminescent screen printing
? Check out Safe T First website.


This technology works well with 100% cotton fabrics and 100% polyester fabrics. It has a drying temperature range from 100 to 130 degree Celsius. Luminescent screen printing has high durability. You can use cold water with normal solvent or detergent to wash it.

Vietnamese screen printers use luminescent screen-printing to create a unique look on your garment design. Luminescent printing T-shirts are very popular now with the young generation around the world. You can see it everywhere like clubs, bars and shows as well as disco parties in Vietnam.
Luminiscent Screen Printing in Vietnam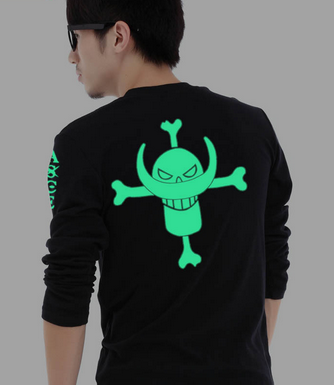 Luminescent ink used in Luminescent Screen Printing in Vietnam can glow in the dark in light green or light red colors. Luminescent substances are often used on safety signs or on items that must glow in the dark. Luminescent ink used in Luminescent Screen Printing in Vietnam is usually designed to print on clothing for youth - especially for Halloween clothing to generate fancy effects and highlights at night. When the ink is being shined on with violet lights, it glows brightly.
Main characteristics of Luminescent Screen Printing in Vietnam include: Reliable, could be adversely impacted by strong solvents and other harsh cleaners.
Drying temperature of 100ºC to 130ºC is advised for Luminescent Screen Printing in Vietnam.
Washing instruction for Luminescent Screen Printing in Vietnam is as follow: "Wash with cold water and ordinary detergent. Do not use strong bleaching solutions."
Luminescent Screen Printing in Vietnam requires a heat resistance of less than 120ºC, cannot be ironed directly on the printed image.
Hanh Dan is a well known
luminescent screen printing company
in Vietnam.